Road Scholar Program: High Sierra Camp at Lost Valley
A High Sierra Wilderness Adventure!
Approximately 80 miles east of Fresno in the John Muir Wilderness, our base camp is located in Blayney Meadows on the South Fork of the San Joaquin River. This family camp has been owned by the Ross Family since 1935 and is open to the public only during our two Road Scholar sessions each summer. We offer a wilderness camping and hiking experience for individuals who are physically capable of hiking 4 miles over uneven terrain at elevations above 7,500 feet. The Schedule of activities is intended to provide a balanced wilderness experience. There will be time both to study the natural history of the Southern Sierra Nevada and to relax and appreciate its tranquil beauty. Our program provides a unique opportunity for you to experience first hand the beauty and diversity of this remarkable wilderness area.

Road Scholar is a division of Elderhostel Inc. the not-for-profit world leader in adventures in lifelong learning since 1975. Road Scholar programs offer high quality experiences at an extraordinary value. For space availability and to register for our program, please find us on their website www.roadscholar.org listed as "A High Sierra Wilderness Adventure" Program #4808RJ.
Accomodations:
Participant's personal gear is transported from Florence Lake to our base camp in Blayney Meadows while they hike in with a guide. Large tents (double occupancy) and foam mattresses are provided.  Restrooms (outhouses) and our very popular wood fueled shower are conveniently located nearby.  Delicious home-cooked meals are prepared with fresh ingredients in the main kitchen across the meadow from camp.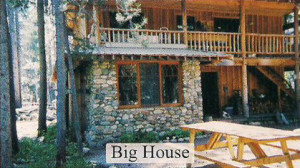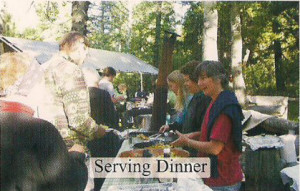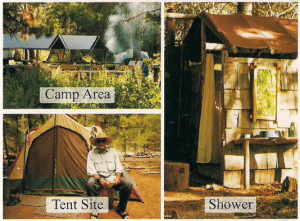 Field Classes:
Field classes offered during the week include Sierra Flora and Grasses, Geology and Stream Dynamics. Based on interest expressed by participants and availability of staff, classes on birding, astronomy, poetry and fishing may also be offered. At least one day of the week is set aside for hikes to local points of interest. Hikes are offered based on participants individual interests and desire for physical challenge.
Evening programs focus on Sierra History and are presented by a local author/historian.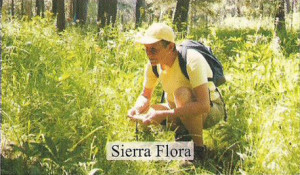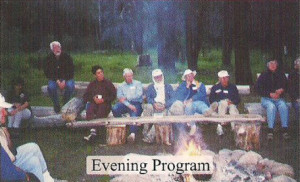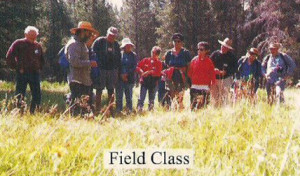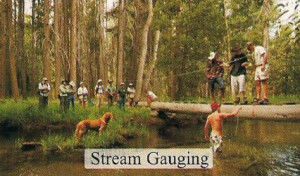 Hikes:
At least one day of the week is set aside for hikes to points of interest.  Hikes are offered based upon our guests' individual interests and desire for physical challenge.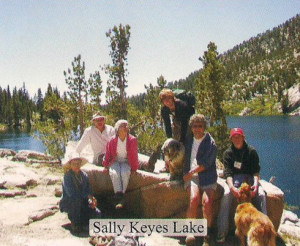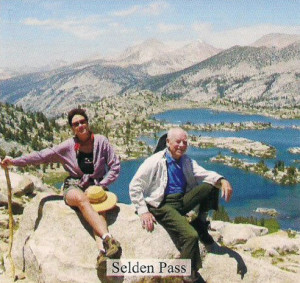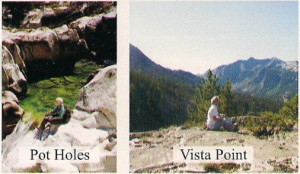 Activities:
In addition to field classes, time is available for other activities, such as yoga class, art, crafts groups or recreational reading. A favorite option is an afternoon hike to Blayney Hot Springs and Warm Lake just a half mile from camp.